Products from Bahlsen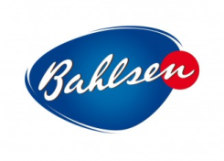 Bahlsen is a German food company based in Hanover. It was founded in July 1889 by Hermann Bahlsen as the Hannoversche Keksfabrik H. Bahlsen. Led by his grandson Werner Bahlsen, the company remains in family control. German politician Ernst Albrecht was CEO of Bahlsen in the 1970s and the press to gave him the nickname, "Cookie Monster".
Bahlsen produces a range of biscuits and cakes. Its best-known product is the Leibniz-Keks (butter biscuit), introduced in 1891. Bahlsen also makes upscale products such as chocolate-dipped Pick Up! snack bars. Bahlsen operates five production facilities in Europe and exports products to about 80 countries.