Products from Grafschafter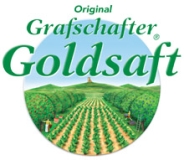 The Grafschafter herb factory look back on more than 115 years of success. Foundation for the company's success was the sugar beet, but the beginning took over the company in a completely different industry. In 1893 Josef Schmitz built a field fire brick in Meckenheim. It was not until 1900, he assumes the production of sugar beet molasses as by operating the existing agriculture: on (Rhenish turnip tops).
The "yellow mug", our Grafschafter gold juice sugar syrup, is now more than 50 years in the spread shelves of supermarkets and finds his loyal fans young and old. With this traditional product, we stand for the tradition and the continued existence of a German, especially Rhenish food culture that has existed for hundreds of years.
No results were found for the filter!
Grafschafter Karamell - Caramel Syrup 500g
Who does not love it: A dash of caramel syrup on the dessert, a sweet topping for yogurt or fruit salad, a delicious spread for crepes and waffles. And of course, the "Grafschafter Karamell - Caramel Syrup" gives that certain something...
Content
500 Gram
($9.78 * / 1000 Gram)
Grafschafter Goldsaft - Sugar Beet Syrup 500g
It's a classic! Our grandmothers have served it for breakfast - and so do we. "Grafschafter Goldsirup - Sugar Beet Syrup" is naturally pure sugar beet syrup made from freshly harvested sugar beet and, of course, without any chemical...
Content
500 Gram
($9.78 * / 1000 Gram)