Products from Zentis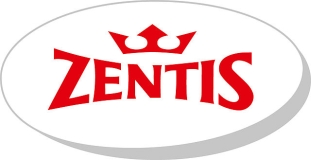 Zentis is a German jam and confectionery manufacturer. It supplies finished products to customers and also to companies, especially dairy product industries, for which it is the market leader in Europe.
The Zentis brand is well known for fruit jams. They are Germany's second largest market leader and Zentis is an essential item on countless breakfast tables.
The Zentis marzipan specialities also are a must, especially at Christmas and Easter. Many years of expertise have made Zentis the world market leader in marzipan confectionery.