No results were found for the filter!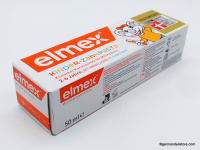 Elmex Zahnpasta Kinder - Kids Toothpaste 2-6...
"Elmex Kids Toothpaste 2 - 6 Years" was developed for the special protection against caries in milk teeth. It contains the unique amine fluoride for a triple protection mechanism: The toothpaste forms a calcium fluoride top layer on the...
Content
0.05 Liter
($99.80 * / 1 Liter)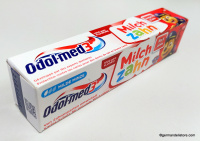 Odol Med3 Milchzahn - Milk Teeth Kids...
"Odol Med3 Milchzahn Milk Teeth" toothpaste was developed by dental experts to protect against caries for healthy milk teeth up to 6 years of age. The "Paw Patrol" toothpaste has a child-friendly, gentle mint flavor and gently cleans...
Content
0.05 Liter
($87.80 * / 1 Liter)