Products from Mestemacher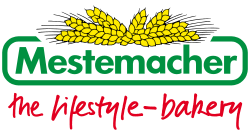 Mestemacher is a German food company based in Gütersloh. It was founded in 1871.
Mestemacher produces a range of bread, cereal and cakes. The company exports products to more than 87 countries of the world including United States, France, Brazil and Croatia.
The history of Mestemacher began in 1871 when master shoemaker Johann Heinrich Mestemacher started a modest bakery factory in Gütersloh for his 20-year-old son Wilhelm, a master baker. After 35 years in the bakery business, in 1910, Wilhelm introduced a specialist bakery for pumpernickel.
A leading classic retail grocery trader in Germany, Mestemacher specializes in pre-packaged Vollkornbrot - German-style dark wholegrain bread and other international varieties. These products are different from the conventional pre-packaged breads and baked items.

No results were found for the filter!