Content:
250 millilitre ($17.96 * / 1000 millilitre)
Prices incl. VAT plus shipping costs
Holiday announcement
Dear customers, the team of germandelistore.com is on vacation. But no worries, you can continue ordering as usual. All orders after 13.Aug. 2020 will be shipped on 19.Aug.2020 Thank you for your loyalty. Have fun shopping at germandelistore.com.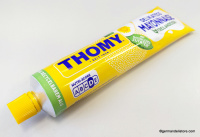 Thomy Delicacy Mayonnaise - Delikatess...
Content
100 millilitre
($27.90 * / 1000 millilitre)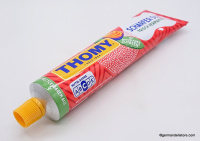 Thomy Hot Mustard - Scharfer Senf 200ml Tube
Content
200 millilitre
($19.95 * / 1000 millilitre)